– WHAT YOU CAN EXPECT FROM LIFESTYLE ENGINEERING PROGRAMS –
IMMERSIVE ONLINE & MOBILE TRAINING
Lifestyle Engineering is not like any other coaching program. This is not another online course. The modules contain everything you need to master this system and build your career. Our coaches support your progress with expert feedback, not one-size-fits-all automation. Enjoy flexibility to work around your schedule.
Each module will challenge you to get out of your comfort zone. Implement the strategies and tools proven to drive growth in your engineering career. It's time for action! 
EXCLUSIVE 1-ON-1 COACHING
Nothing compares to coaching when it comes to identifying and breaking through your unique barriers.  Great coaching is no longer limited to those in the executive wing.  Engineers at all levels need a coach to maximize your potential.  The best players have the best coaches.  
Your coach will help you determine an individual game plan. You receive the benefit of distinctions from hundreds of engineering leaders impacted by OACO. Feel the support of someone who wants and expects the best from you, and will challenge you to perform at your best.
GROUP MASTERY & ACCOUNTABILITY
Success is contagious, and this is where success hangs out. Meet regularly in small groups with your coach.  Experience benefits of the collective mastermind, and get help exactly where you need it.  Stop trying to figure this out on your own.
Build strong relationships with leaders outside your limited circle. Join engineers from tech giants Google, Apple, Facebook, and Microsoft who have trusted OACO for their career acceleration.  Expand your network across industries.  Meet Lifestyle Engineers from companies like Nissan, GM, Whirlpool, Capital One, Cisco, Upwork, and many more.
– SO YOU GET WHAT WE DO, BUT WHO AM I EXACTLY?-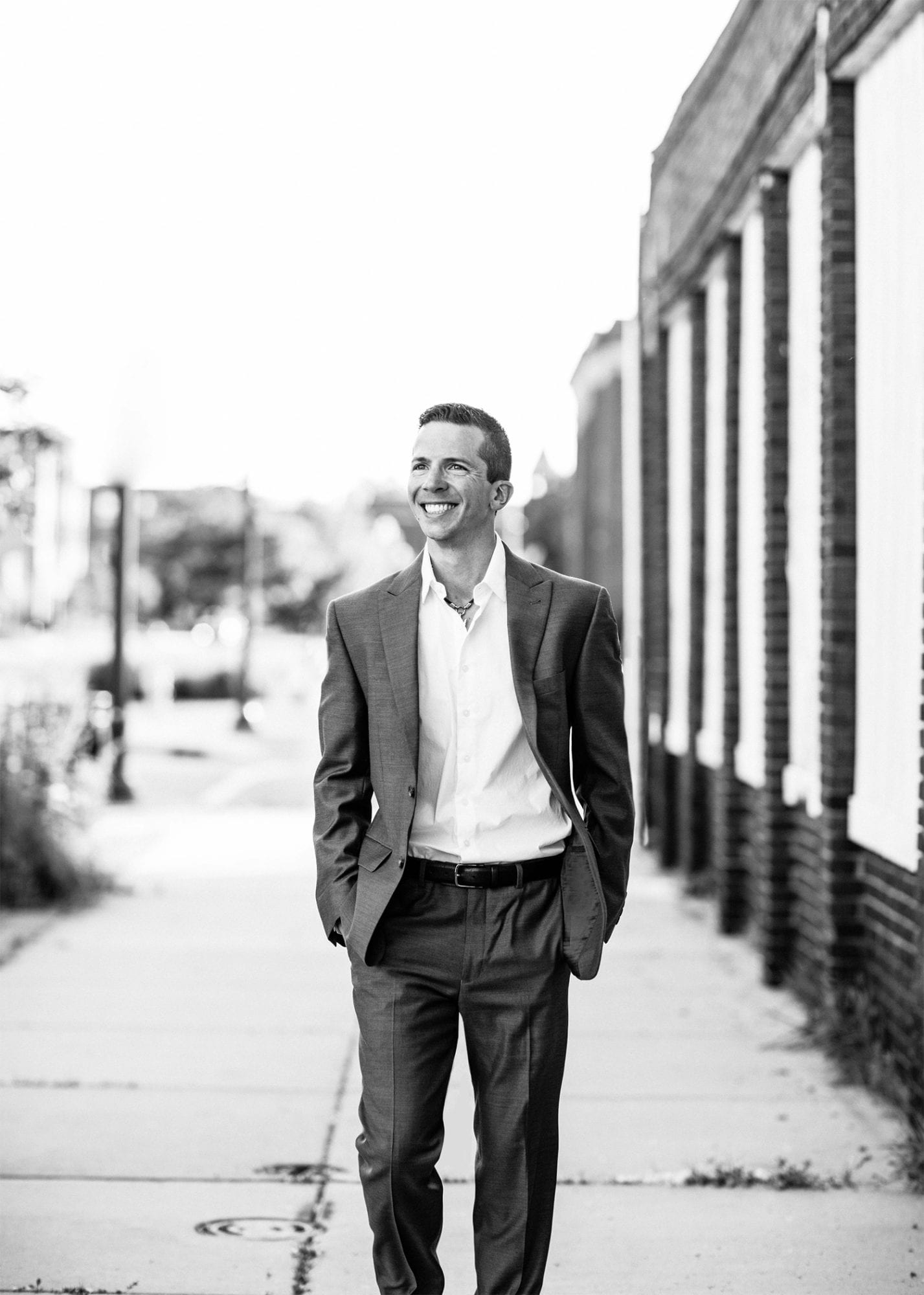 Hi, I'm Zach White.  I'm going to help you reach the next level in your career, and your life.
"Who is this guy?"  Fair question.  As an engineer, you are trained to be skeptical.  Focusing on what can go wrong is what you get paid to do.  I get it, because I'm an engineer too.  
Purdue University, B.S. Mechanical Engineering, Class of 2008.  BOILER UP.
University of Michigan, M.S. Mechanical Engineering.  Class of 2011.  GO BLUE.
I was a straight "A" student. I was the smartest guy in the room. Of course, as any good engineer would say, that depends on the room.  I landed a great job in a Rotational Leadership Development Program after finishing my bachelors. Great salary. Good benefits. Time to flex my intellectual muscles and climb the ladder.
Except I FAILED.
I put my head down and got to work. Turns out, a Purdue education paid off. I was really good at problem solving. I was also extremely ambitious. I wanted to be on the fast track to promotion and a bigger salary. That is success, right? I worked hard and my boss was happy. So, to get noticed, I did more work. Then more. Whatever I could get my hands on I went after. I actually enjoyed the long hours at first. It made me feel like I was dedicated and going somewhere. Burnout? Not me.
Until I ended up across the table from a lawyer. Burned out.  And divorced.
No amount of Six Sigma prepared me for the darkest days of my life. Screw the 5 Whys.
NO AMOUNT OF SIX SIGMA PREPARED ME FOR THE DARKEST DAYS OF MY LIFE.
While I would never wish a tragedy on anyone, I'm thankful for this experience. It forced me to ask bigger and better questions. I was able to completely transform the way I work, and how I live. In the five years that followed, I worked an average of 45 hours a week, earned a promotion nearly every 12 months, and saw my compensation go up six figures INCREMENTAL to where I started.
Then I quit a very successful corporate career to start my own coaching business.  Why?  Because career development for engineering leaders is broken.  Here's the problem.  There is no class in college that covers how to be successful in building your career.  Most of you feel overworked and undervalued.  I know.  I lived the consequences myself.  
I went on to invest over $85k to learn and practice with the best in the world. As scary as it sounds, that was the best money I've ever spent.  I identified the major shifts and strategies that result in career success.  It allowed me to begin transforming the lives of leaders like you.
If you want these results, you have to have the COURAGE to step out of your comfort zone. Pair that courage with a proven SYSTEM of success, and you can accelerate more than just your career. I delivered huge results in engineering, so I understand what you're going through at work. I've also spent hundreds of hours training to develop a program designed for engineers just like you.
I founded OACO, the Oasis of Courage, because I don't want you to suffer the way I did. Your career is important. Reaching your potential matters. Being stuck and frustrated, working long hours with no reward, no recognition, no progress… no thank you. Never again.
I'm going to show you a DIFFERENT APPROACH.  
Zach White, OACO Founder & Your Coach
SO STOP HEADING TOWARD BURNOUT!
– INSTEAD, LOVE YOUR LIFE WHILE ACCELERATING YOUR CAREER –